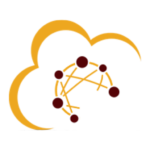 Anacomp is a leading document and records management company providing technology-based solutions to federal agencies and commercial customers to improve business processes, reduce costs and achieve information security and governance.  As the U.S. strategic partner to the world's leading data discovery platform, we are growing our team and have an exciting opportunity for a seasoned Pre-Sales Engineer for our Data Discovery and Distillation (D3) solution.
This position is responsible for providing the sales team with support in the communication, proof and delivery of solution value and capability. Reporting to the SVP, Corporate Development, the ideal candidate will be able to think creatively and technically to develop and deliver product demonstrations and presentations and communicate credibly with C-Suite level clients. Please note that while this role has the ability to operate remotely, it is required that the candidate resides within a major metropolitan area that is within 25 miles of a major airport.
Responsibilities include:
Work as part of the sales team to drive revenue growth
Participate in prospect discussions to fully understand the technical requirements and determine the best technical solution
Prepare and deliver technical presentations and sales demonstrations that showcase Anacomp's solution offerings
Manage and execute a diverse set of highly engaging proof of concept activities to help drive sales to successful completion
Manage and maintain our Data Discovery and Distillation (D3) demo environment
Support the sales team in the preparation of technical responses to RFI/RFP requests
Participate in the continuous development of pre-sales best practices
Build and maintain strong relationships with key decision makers, influencers and stakeholders
Ensures final project work scope addresses all customer technical requirements to drive successful implementation
Qualifications include:
Minimum 3 years' experience in customer-facing software sales engineering/solution architect role
Bachelor's Degree in Computer Science, Data Science, Information Technology or Engineering/technical discipline
Technical qualifications in:

SQL server and database technologies
Cloud hosting services (AWS, Azure)
Machine learning, natural language processing
File and data sharing protocols

Experience in developing information architectures and developing processes and documentation
Proven ability to effectively communicate and manage client interactions
Strong interpersonal, negotiating and communication skills
Effective time management and ability to meet project milestones with strong prioritization skills
Ability to travel nationally as required for client meetings
Excellent written and verbal communication skills
High integrity and exceptional work ethic
Experience with MS 365 Suite, virtual meeting/presentation tool and CRM applications
Disclaimer: Anacomp is committed to hiring and retaining a diverse workforce. We are proud to be an Equal Opportunity/Affirmative Action employer, making decisions without regard to race, color, religion, creed, sexual orientation, gender identity, marital status, national origin, age, veteran status, disability, or any other protected class.