Enterprise Software Sales Executive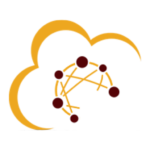 Anacomp is a leading document and records management company providing technology-based solutions to federal agencies and commercial customers to improve business processes, reduce costs and achieve information security and governance. As the U.S. strategic partner to the world's leading data discovery platform, we are growing our team and have an exciting opportunity for a seasoned B2B Sales Executive for our Data Discovery and Distillation (D3) solution.
If you are an experienced, high energy sales professional who is highly motivated to hunt for new business and have a proven track record of consultative software or enterprise sales success, we want to hear from you! We offer a generous compensation and commission plan with NO CAP!
The ideal candidate has at least five years of proven software sales from large enterprise level entities, confidently works with C-Suite and technical professionals, and has effective communication and presentation skills. Please note that while this role has the ability to operate remotely, it is required that the candidate resides within a major metropolitan area that is within 25 miles of a major airport.
Responsibilities include:
Identify and pursue key target accounts with focus on Finance, Insurance, and Healthcare/Pharmaceutical markets.
Identify key decision makers within target accounts and develop strategies to capture new business.
Consult with potential clients regarding data governance, privacy, and security objectives and present D3 solutions.
Develop, negotiate, and close long-term agreements.
Create and manage a robust pipeline of potential clients.
Regularly perform product demonstrations and virtual meetings to support prospects at each milestone of the customer journey.
Achieve and exceed sales quotas and business objectives.
Perform other duties as assigned.
Qualifications include:
Sales hunter mentality with a proven, repeatable, new business development sales methodology.
Minimum of 5 years of relevant sales hunter experience in consultative software or B2B sales.
Strong prospecting, qualifying, and negotiating skills; consultative sales approach with a strong business solution centric mindset.
Excellent written and verbal communication skills.
High integrity and exceptional work ethic.
Experience with CRM tools, Microsoft 365 Suite and virtual meeting/presentation tools.
Disclaimer: Anacomp is committed to hiring and retaining a diverse workforce. We are proud to be an Equal Opportunity/Affirmative Action employer, making decisions without regard to race, color, religion, creed, sexual orientation, gender identity, marital status, national origin, age, veteran status, disability, or any other protected class.